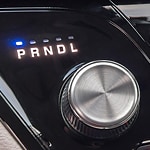 Chrysler Pacifica is a popular family minivan. Its interior is nicely trimmed and spacious with ample space for cargo and passengers. The Pacifica is loaded with safety features and engineered to help keep you and your passengers safe and secure.
One important safety feature included with the Pacifica is electronic stability control. The feature helps drivers avoid crashes by reducing the danger of skidding or losing control because of over-steering. The safety feature becomes active when a driver loses control of their car. Computer-controlled technology applies individual brakes and helps bring your vehicle safely back on track, without fishtailing. Additionally, you can transport all your oversized toys safely with Pacifica's trailer towing feature. Its towing capacity can keep pace with even the most muscular options on the road today, allowing you to safely tow up to 3600 pounds.
So, be sure and stop by Goeckner Bros Inc, located in Effingham, IL, and test-drive a Chrysler Pacifica today.